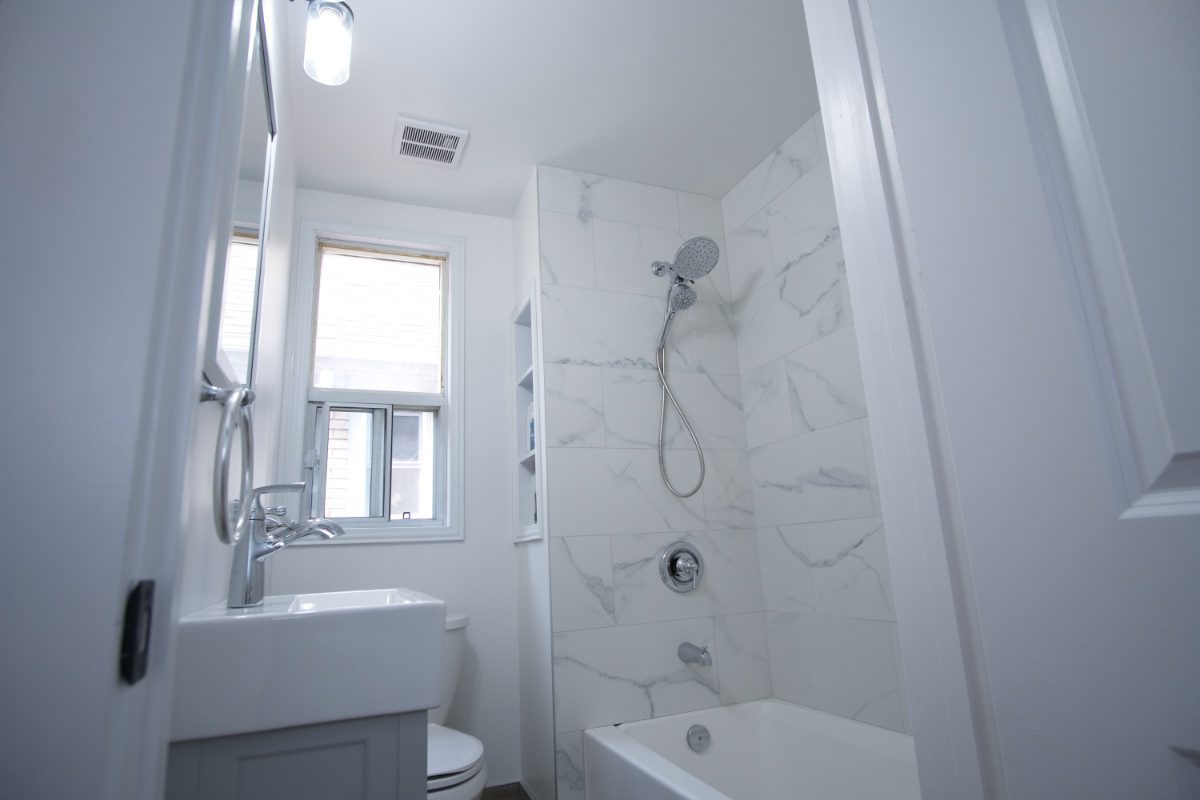 Transform Your Bathroom with Hache Construction in Brantford and Brant County
Are you contemplating a bathroom makeover? If so, you're not alone. Many homeowners in Brantford and Brant County are turning to Hache Construction, a top-rated renovation company, to transform their bathrooms into luxurious sanctuaries. This comprehensive guide will delve deeper into what you can expect in terms of timelines, costs, and key features when you opt for a bathroom renovation. We'll also explore how such an upgrade can significantly enhance the value of your home.
Why Choose Hache Construction for Your Bathroom Renovation
Local Expertise
Hache Construction has been serving the Brantford and Brant County community for years. Their deep understanding of local market trends and design preferences makes them the go-to experts for bathroom renovations in the local area.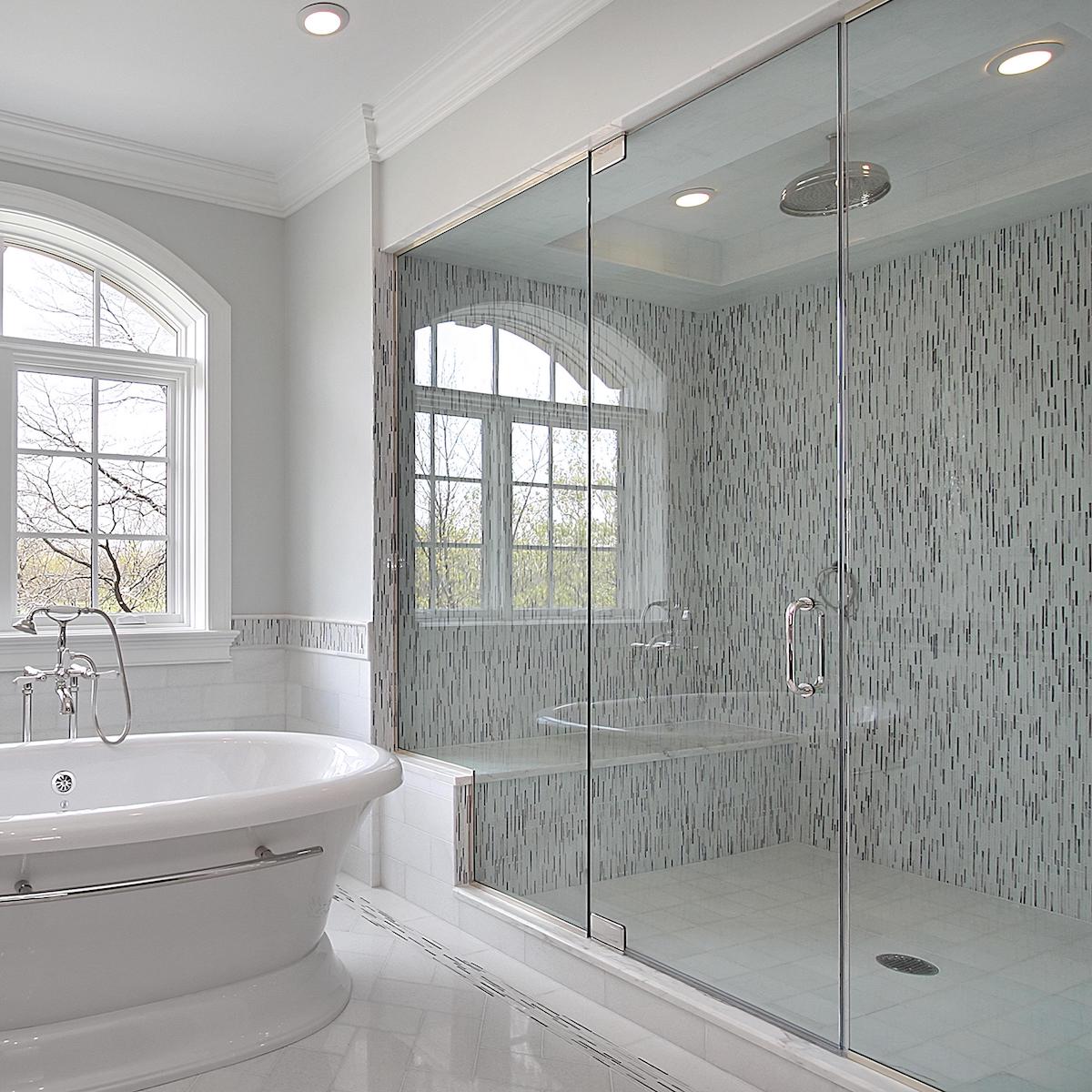 Comprehensive Services
From the initial consultation to the final touches, Hache Construction offers end-to-end solutions tailored to your specific needs. Their team of skilled professionals ensures a seamless restroom renovation experience.
Stellar Reputation
Being among the top three best-rated builders in Brantford is no small feat. Hache Construction has built its reputation on high customer satisfaction, quality workmanship, and numerous success stories.
The Importance of Bathroom Renovations
Enhance Home Value
A well-executed bathroom remodel can significantly boost your property's value. This is especially important in the competitive real estate market of Brantford and Brant County.
Emotional Benefits
Beyond the financial aspects, a modern, functional bathroom can greatly enhance your daily routine and add a sense of pride and satisfaction to your living space.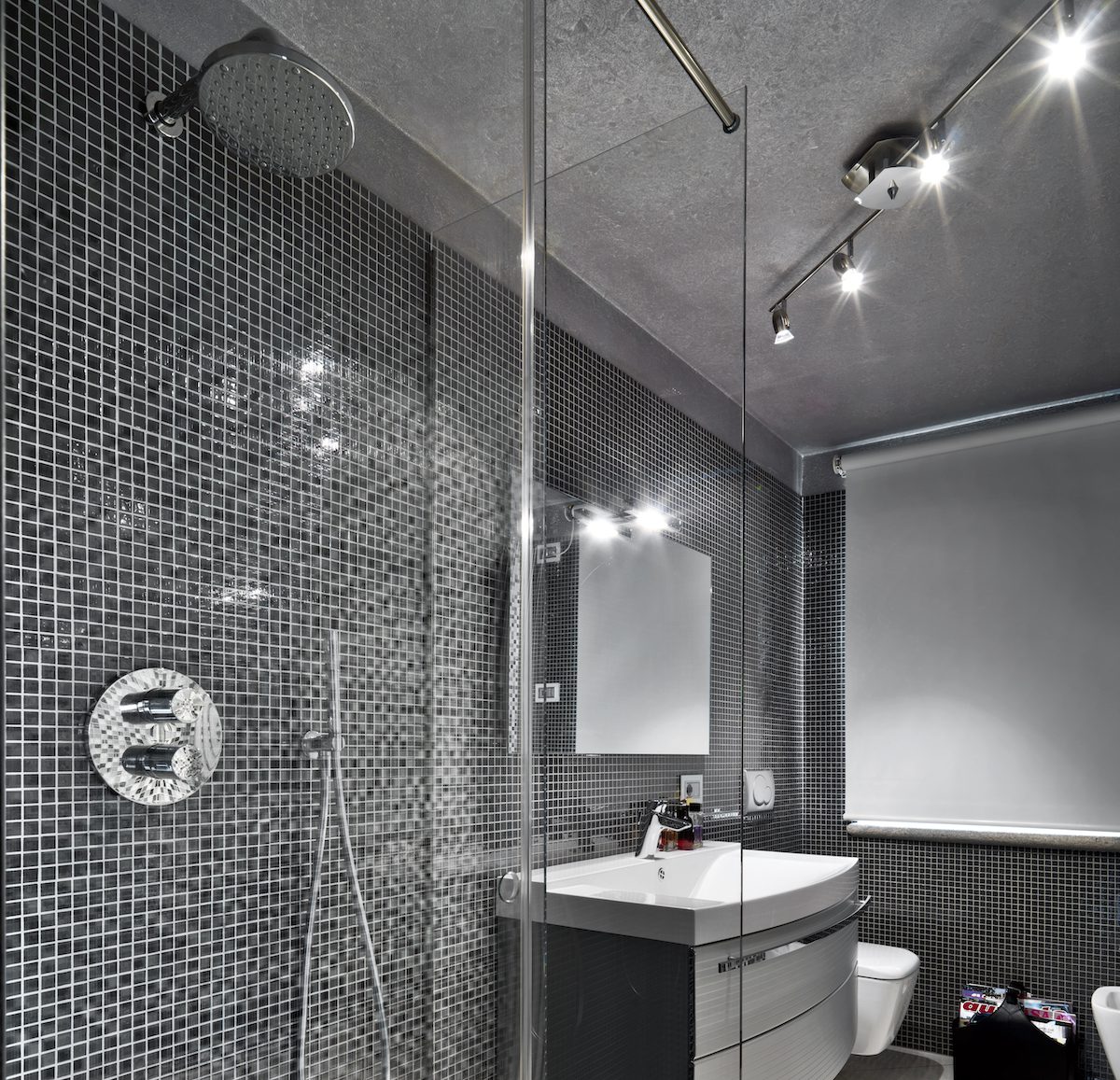 Real Estate Values in Brantford and Brant County
The real estate market in Brantford and Brant County has been experiencing steady growth. A renovated bathroom can make your property more competitive, attracting potential buyers who often prioritize homes with updated, modern bathrooms.
What to Expect: Timelines
Initial Consultation
The first step in your bathroom renovation journey is the initial consultation, which usually takes between 1-2 weeks. This is the time to discuss your vision, budget, and specific needs with the Hache Construction team.
Planning and Design
Once the initial consultation is complete, the planning and design phase begins. This takes around 2-4 weeks and involves finalizing materials, fixtures, and the overall layout of your new bathroom.
Execution
The execution phase is where your dream bathroom comes to life. Generally taking between 2-4 weeks, this stage involves everything from demolition to installation and finishing touches.
Note: Customizations or unexpected issues can extend these timelines.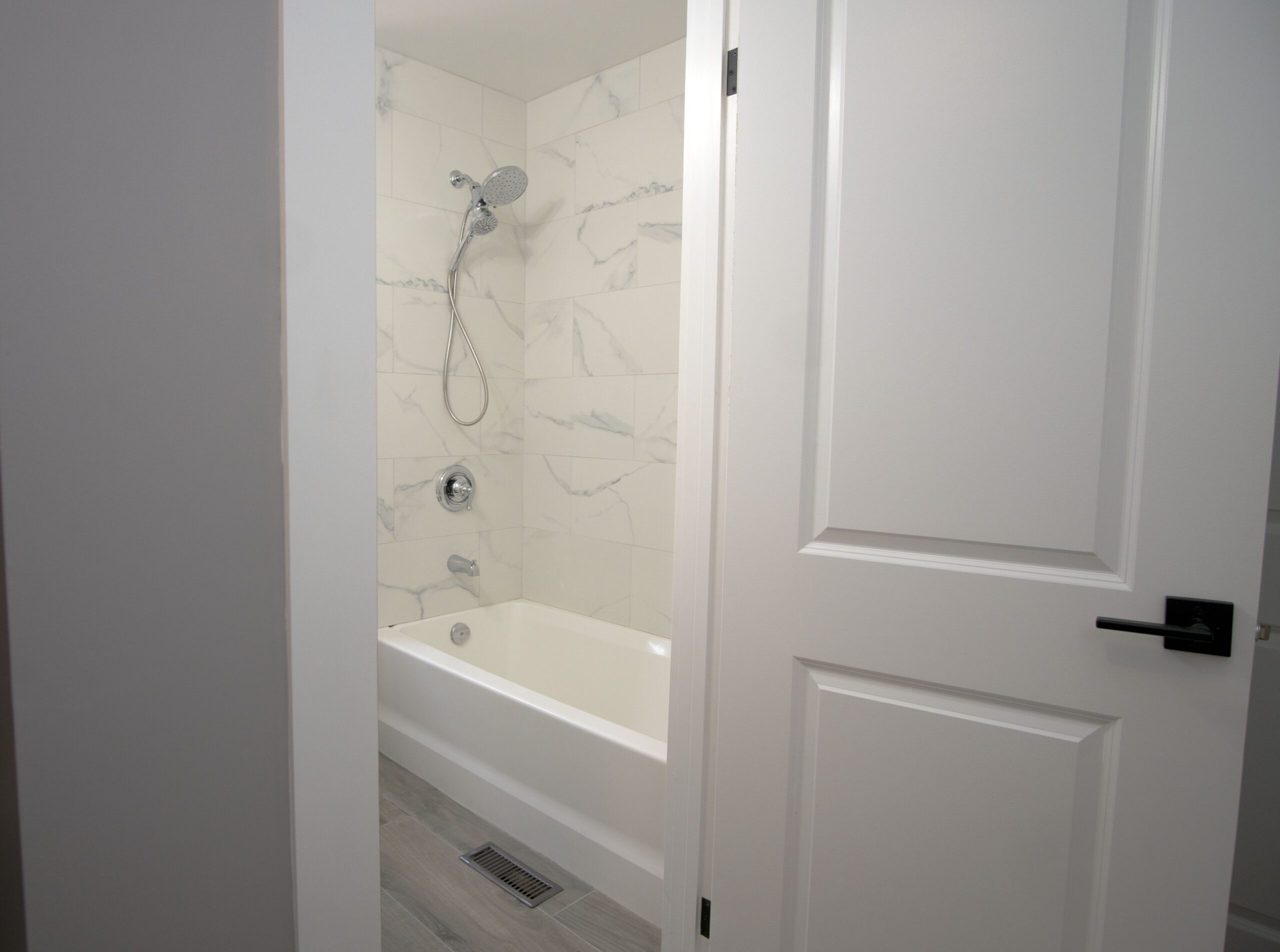 Cost Factors in Bathroom Upgrades
Renovating a bathroom involves various costs, which can be broken down into several key factors:
Choice of Materials: Opting for high-end finishes like marble or granite will naturally increase the cost.
Design Complexity: The more intricate your design, the more labor-intensive and costly the project will be.
Additional Features: If you're considering adding features like a steam shower or heated floors, this will also add to the overall cost.
Key Features to Consider in a Bathroom Update
When planning your bathroom remodel, several key features can make a significant difference:
Durable Finishes: Materials like porcelain and quartz are not only beautiful but also durable, making them ideal for bathrooms.
Timeless Fixtures: Choosing classic fixtures that won't quickly go out of style can be a wise long-term investment.
Accessibility Options: Features like grab bars and walk-in showers can make your bathroom safer and more accessible.
Energy-Efficient Solutions: Energy-efficient lighting and water-saving fixtures can reduce your utility bills.
The Impact of Bathroom Renovations on Home Value
According to research, bathroom renovations can offer a significant return on investment. A New York Times article states that bathroom makeovers in all 50 states increased a home's resale value by more than the cost of the renovation. Another source, Moving.com, indicates that midrange renovations recoup 67.2% of their costs, while upscale renovations recoup 60.2%.
Case Studies: Successful Bathroom Transformations in Brant County
Hache Construction has had the pleasure of transforming many bathrooms in the Brantford and Brant County area. Here are some highlights:
Client A: Transformed a dated bathroom into a modern oasis with high-end finishes.
Client B: Added accessibility features to make the bathroom safer for elderly family members.
You can see more about contractors in Norfolk County by reading about a bathroom renovation company in Norfolk County here.
How to Get Started with Your Bathroom Makeover
If you're ready to take the plunge, here's how to get started:
Contact Hache Construction: Schedule an initial consultation to discuss your needs.
Plan and Design: Work closely with the team to finalize your design.
Execute: Watch your bathroom transform into the space you've always dreamed of.
Conclusion
Choosing Hache Construction for your bathroom renovation in the Brantford and Brant County area is a decision you won't regret. With their expertise, reputation, and comprehensive service, you'll enjoy a hassle-free renovation experience that adds both value and comfort to your home.
Additional Resources
For more information, check out the Hache Construction Portfolio or contact them directly at:
Company Name: Hache Construction
Address: 62 Harriett St, Brantford, ON N3S 1J2
Phone: 226-802-8648
https://hacheco.com/bathroom-renovations/