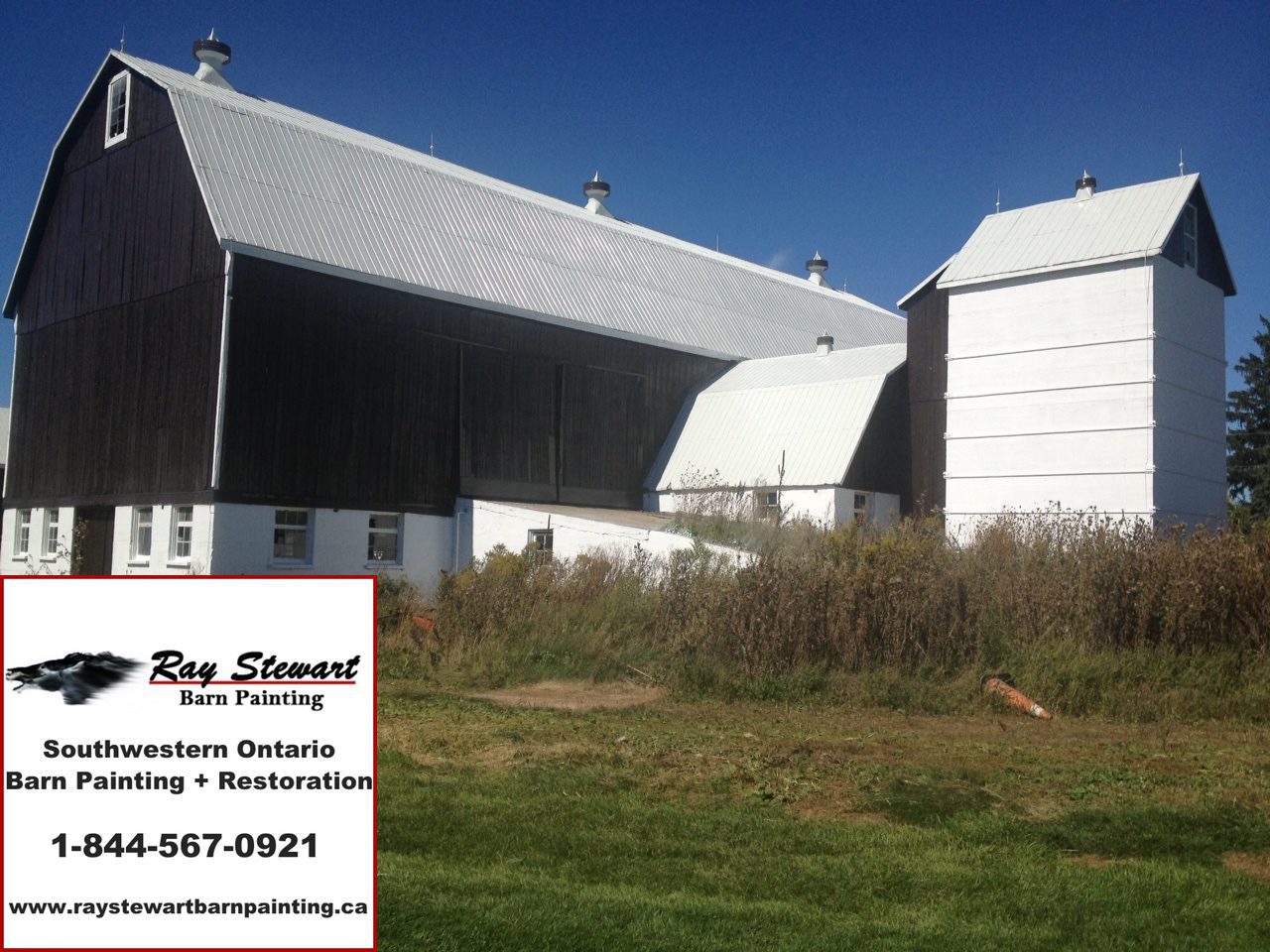 For Rapid Release:
Norfolk County, & Southern Ontario
Regarding: Ray Stewart Barn Painting Services
Barn & Farm Restoration / Painting Projects: Read This
(Informing Southern Ontario farmers that there is a service to help restore their barns & farm buildings by a company who's been in the business for three generations)

Southern Ontario farmers will be pleased to learn of a Norfolk County based company, 'Ray Stewart Barn Painting Service' that specializes in barn painting and farm restoration. The multi generational restoration company, who are farmers themselves, have established an astonishing track record of serving farmers.
Geographic Range: Southern Ontario
Ranging across the majority of Southern Ontario, Ray Stewart Barn Painting Services starts from their home base in Port Rowan, Ontario and radiates outward covering neighboring counties, communities and cities. Great rural and urban communities such as:
Norfolk County, including Simcoe, Delhi, and Waterford
Oxford County, including Tillsonburg and Ingersoll
Brant County, including Paris and Scotland
Brantford
Hamilton and Ancaster
Kitchener / Waterloo
Stratford and New Hamburg
Everywhere in between
A Traveling Barn & Farm Painting Service
Because of the sparse, spread out nature of Ontario farming, a company must become a nomadic operation. This is why Ray Stewart understands the need to travel to get the farm or barn in need of some tender loving care. Barn restoration, after all, is about TLC, understanding, and compassion.
Painting barns is different from painting homes. With this distinction in mind, Ray and crew have determined what the best painting products are to use while on the farm.
Typical interior painting products lack the durability and adhesion required for exterior applications. The grain and texture of wooden barns, and the smoothness of tin and steel make up both extremes of the paint adherence spectrum. As such, only the best exterior and farm paints and sprayers will do.
Best Paint Equipment Available
A barn or other farm building is typically more of a utilitarian structure. Generally that means farmers will let them fall into more of a state of disrepair than a domestic structure like a house or garage. Restoring these farm buildings is a task that requires the best equipment and experience in dealing with structural integrity and common building techniques.
For painter's equipment, Greco paint sprayers and boom lift cranes are an integral part of getting all of the cracks, and all of the hard to reach areas. Ray Stewart will be able to paint and seal not only the barn itself, but also the roof, regardless of material:
Steel
Tin
Aluminum
Cedar Shingles
Family Farm Services
There's nothing more comforting than knowing that the company you hire for farm and barn painting are also family farmers themselves. You can trust the experience in both familiarity and execution of experience. The ultimate pairing in making the best choice is with Ray Stewart.
Family History
For over 60 years, Stewart men have been in the farm and barn painting business, serving the southern Ontario region. While each generation has succeeded at expanding the business outward, they've always maintained a local spirit at heart.
Father, son, and grand son (Most of them are named Ray) run the day to day operations and would be please to meet your acquaintance.
For more information on Ray Stewart Barn Painting Service, visit their website:
www.raystewartbarnpainting.ca
Phone:
1-844-567-0921
Location:
Port Rowan, Norfolk County, Ontario
Save